Business startups are responsible for marketing and promoting their business in order to get it in their product/service in the public view as much as possible. Your business branding is an essential component of this. Your brand image will be etched into the minds of your customers and clients. When it comes to branding your company, your logo is a central part of your efforts.
A great logo can incorporate all of the elements of your business in a single image. It needs to distill the attitude and personality of your company in an understandable way. It must be unique but memorable, professional but not without some character. Your logo also needs to be able to scale to different sizes, work on print, the Web and on merchandise. The logo should look great in black and white as well as color. It must be flexible but consistent.
Color choice should also be a major decision regarding your logo. There are many color theories that prove that color can seriously affect the customer's desire, trust and willingness to use a particular business. For example Banks tend to favor strong powerful colors to project trust and stability. While health companies favor green to show the vibrant, earthy nature connection.
Have your logo created by a professional designer that understands the important factors of logo design. There are many design firms that offer logo design at a very low and reasonable price. Here is a list of some companies we considered to make the logo for Snappy Business.
Logo Riot
LogoWorks
TheLogoCompany
LogoNerds
We chose to use Logo Riot. We chose the cheapest package which costs $49 and gave us two concepts. Below are the two concepts they provided us.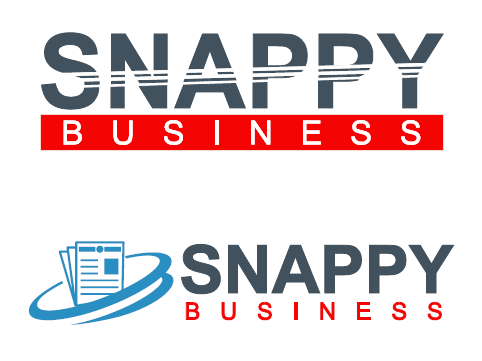 We like the second one, but wanted to change what was inside the swirls from business papers to office buildings. When we asked for this change they actually gave use 3 to choose from. You can see those 3 concepts below.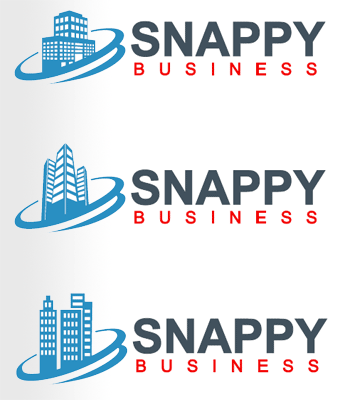 As you can see from our official logo, we chose the second one. We love the modern feel to it.
No matter if you use Logo Riot or another logo design company make sure you look at their portfolio. So you have and idea of their style.